Strategija socialiniams tinklams: metodai sėkmingam startui
Lektorius: Darius Gerulis

Lygis: Pradedantysis -vidutinis

Studijų trukmė: 25min

Video trukmė: 25 min.
Kurso pristatymas
Šiame kurse Darius palaipsniui išmokys esminių metodų stipriai socialinių tinklų reklamos pradžiai. Šis nemokamas marketingo kursas puikiai tiks pradedantiesiems.
šIS KURSAS SKIRTAS TAU JEI:
Strategijos kūrimas kelia galvos skausmą

Nori padaryti savo prekės ženklą matomą socialiniuose tinkluose, bet nežinai nuo ko pradėti

Nori užtikrinti stiprų SM reklamos startą

Verslo Vystymo Vadovas
Darius Gerulis
Tavo kompasas socialinių tinklų džiunglėse


Darius misija - kad kiekvieno kliento socialinių tinklų komunikacija būtų NEPRIEKAIŠTINGA ir tik tokia, kuri pasiteisina. Didžiąją dalį karjeros koncentravęsis į pardavimų meną, šiuo metu Darius gilinasi į kardinaliai skirtingų klientų rinkodaros situacijas ir ieško geriausių būdų reklamos įgyvendinimui. Kalbindamas potencialius klientus ir rengdamas jiems pasiūlymus, per mėnesį Darius nagus prikiša prie daugiau nei 10 skirtingų prekių ženklų
Subscribe to our newsletter now!
Get weekly updates on live streams, news and more right in your mailbox.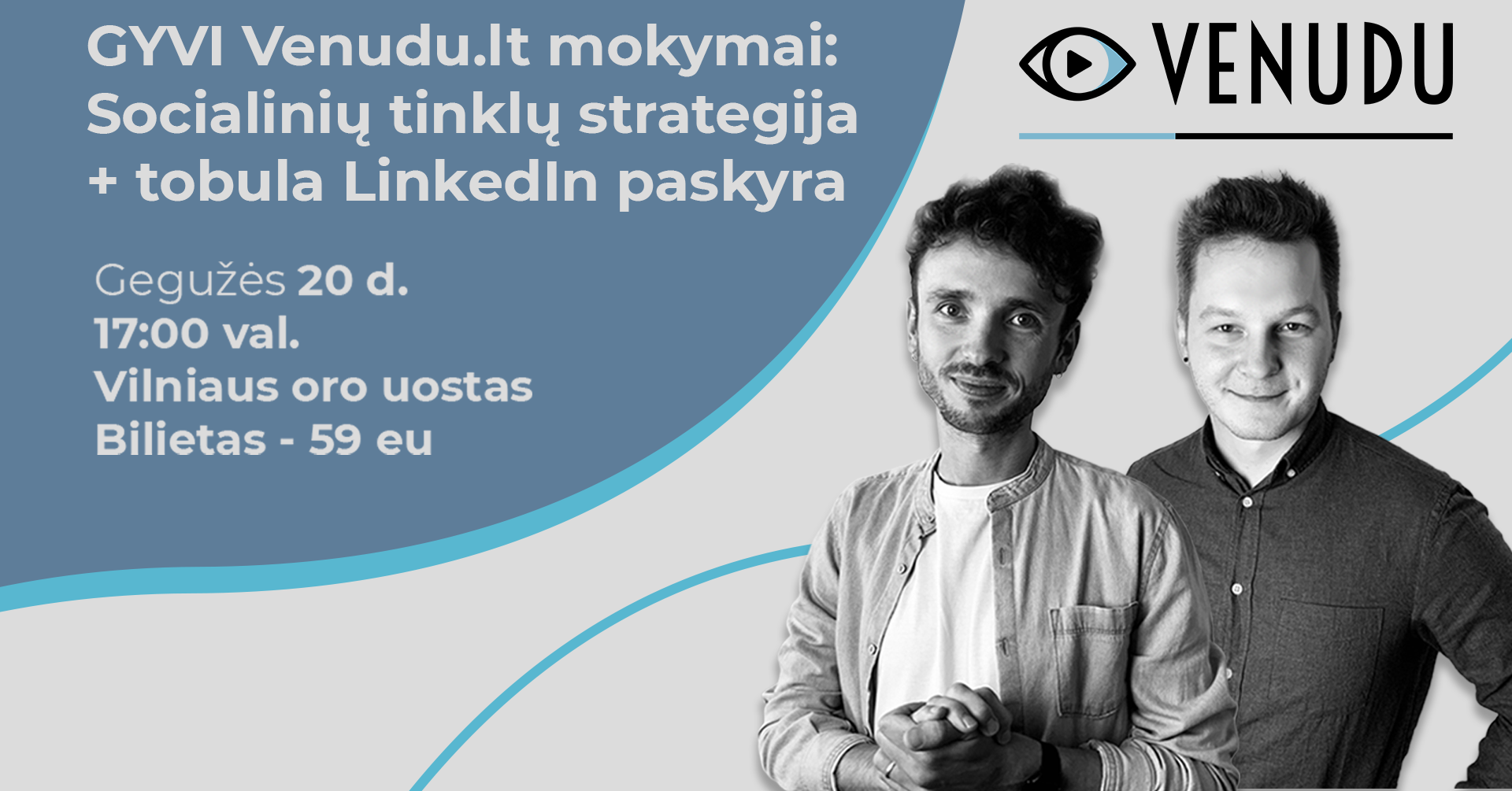 Jei pasiilgai mokymų gyvai
Susitinkam Gegužės 20d. Vilniaus oro uoste
Created with